Inglés Book 3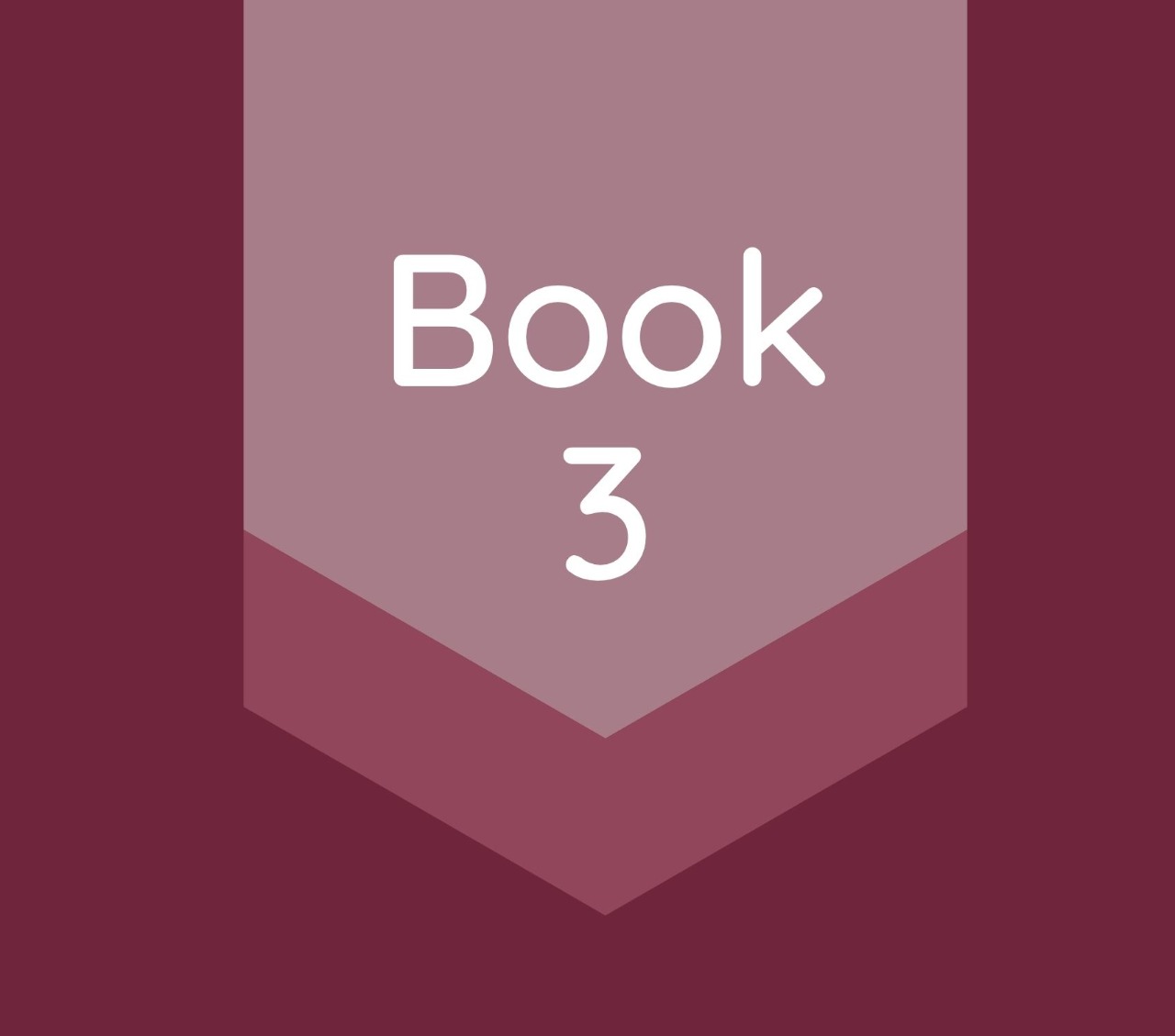 Objetivo:
Los participantes analizarán y activarán su propio conocimiento sobre las diferentes áreas lingüísticas del inglés a través de actividades de software interactivo. Se plantearán los retos personales alcanzar en la construcción de nuevo conocimiento mediante la dosificación de la nueva información bajo las prácticas pedagógicas pertinentes; los participantes dominarán el nivel léxico estructural de la lengua inglesa a un nivel A2, aunado al manejo de competencias y habilidades requeridas en las habilidades receptoras y productoras.
Dirigido a: 
Público en general
Fecha límite inscripción y pago 1° ingreso:
11 de octubre de 2022
*Se deberá enviar en esta misma fecha comprobante de pago y en caso de contar con descuento el documento probatorio.
Examen ubicación en línea:
Del 13 al 15 de octubre de 2022
Ampliación para la aplicación de examen de ubicación a participantes ya inscritos.
Reinscripción: 
15 de octubre de 2022
Calificación mínima aprobatoria: 80
*Para el envío de su constancia (oficio) es necesario solicitarlo al correo educacioncontinua@udgvirtual.udg.mx
Próximas fechas:
Características del curso
Fecha de inicio:

16/08/2022

Fecha de término:

27/09/2022

Duración:

60 horas. *Se debe cumplir con el 80% de participaciones. *Se realizarán 3 sesiones vía zoom.

Costo:

$1,720.00 público en general
$688.00 UdeG /CASA Universitaria
$860.00 Escuelas incorporadas UdeG
$1,376.00 Egresados UdeG sin credencial
$1,032.00 Egresados UdeG con credencial
$1,204.00 Gobierno del estado de Jalisco
$860.00 Adultos mayores

La inscripción y pago son válidos para fecha única. No transferible.

Modalidad:

En línea

Requisitos:

Computadora con bocinas,
Micrófono
Cámara web (opcional)

Nivel de habilidad

Todos los niveles
Course III. Everyday Life
Chapter IX. Splitting the Fugitive Objective: Vancity is a nice city and...Thief! Thief! You have to give a physical description about the thief who stole your cellphone. Complete the steps to catch the person responsible for this atrocious action!
Listening: Hanna's friends: listen a monologue about someone giving a description about other (s).
Reading: Which Gollum are you?: read a quiz about personality
Writing: Guess who: write an email to describe physical appearance.
Describing people: write a description of family members' personality
Speaking: The Fugitive: give a physical description about somebody.
Use of English:
Vocabulary: Describing physical appearance.
Describing personality and interests.
Pronunciation: Question Form: Intonation.
Chapter X. Home Alone Objective: Hanna is out! You woke up and she's gone! You are alone in the apartment, you're the king in the north! Discover more about your apartment while you get ready to go out and have fun in the jungle, I mean, in Vancity
Listening: There, there: listen to Johnny Vancity interviewing people about how is their house.
Reading: Home is where the heart is: read an article about strange houses.
Writing: Is it different?: write a short text comparing two places of a house. Dream House: describe you dream house.
Speaking: Home Alone: describe your favorite room of your house
Use of English: There + to be: affirmative, negative and question.
Demonstrative: this + singular nouns Prepositions of place
Vocabulary: Describing a house: rooms and furniture.
Quantifiers: a lot of / some / a couple of / no / a / the
Pronunciation: Short and long vowel sounds
Chapter XI. Vancity Objective: You just checked the calendar and Hanna's birthday is soon! You want to buy her a present, so get ready to explore your new home town Vancity. Look around and check out the must see places in the city, but don't forget to find the city mall!
Listening: In the city: listen to instructions: following instructions to get to a place
Let's: listen to a conversation and identify polite forms.
Reading: Let's: To read "The guide of the good pedestrian" to follow advice.
Let's go!: To identify the places in a city.
Writing: Metropolis: describe a city.
My hometown: describe his/her city/neighborhood. Land of the Lost: describe places and their location in a map.
Speaking: Here, there and everywhere: ask and give information about how to get to different places in a city.
Use of English: Prepositional phrases
Imperatives with 'er' ending Adverbs 'very' and 'soon' Adverbs of place 'here' and 'there'
Vocabulary: Places in the city, shops and shopping
Giving and following directions Dimensions
Pronunciation: The different /o/ u / e sounds
Chapter XII. The Devil Wears Prada Objective It's Hanna's birthday! Go to the city mall (in Black Friday) to find the perfect present. Hanna loves fashion, a fine piece of clothing is the perfect gift for her!
Listening: The Mall: listen to the speakers in a store announcing deals. The Gift: listen to a conversation in a shop Hanna's experience: listen to someone describing preferences about clothing and shopping
Reading: The Mall or Amazon?: read a blog post about advantages and disadvantages of buying things online.
Confessions of a shopaholic: read an article about Black Friday
Writing: CU, Hanna: write write short online messages: leaving out information
The Devil Wears Prada (part 1): write a review of his / her favorite shop using basic linking words
Speaking: Let's go shopping: describe preferences about clothes and shopping.
The Devil Wears Prada (part 1): ask for prices.
Use of English: 'How much' to ask for prices and costs.
Vocabulary: Shops and Shopping Clothes, patterns and materials Colors Idioms related to clothes and shopping Writing short messages
Pronunciation: /ou/ /or/ sounds.